As you set off from Gills Bay in Caithness you will see the islands of Stroma and Swona in the distance. Both common and grey seals bask on the shores of the islands. Be sure to look out for the now famous feral cattle of Swona which, left to run wild over thirty years ago, are now a recognised breed.
There are many eddies and currents running through the Pentland Firth. You may well pass both whirlpools and eddies on your journey, depending on the tide and wind. One such whirlpool just north of Stroma is the Swelkie which, according to Viking legend, is caused by a sea witch turning the mill wheels to grind the salt to keep the sea salty!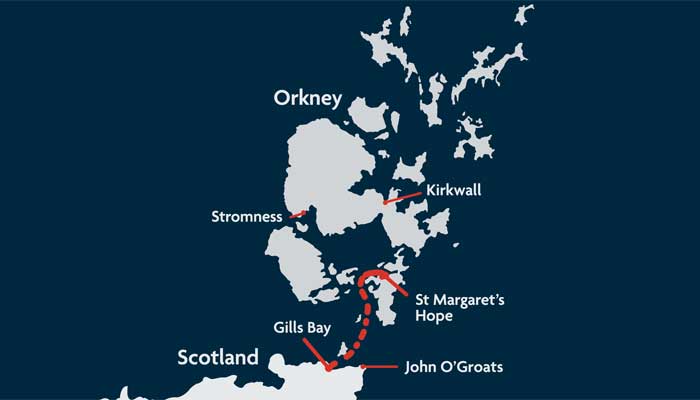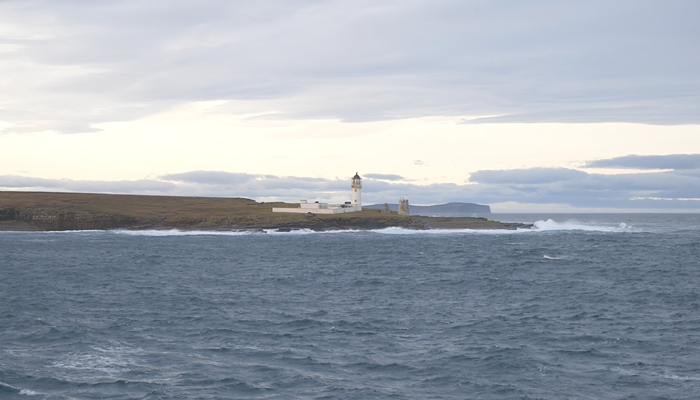 There will be ample opportunity on the trip to catch a glimpse of island wildlife – seabirds, seals and, perhaps, a pod of dolphins, pilot whales or even an occasional Orca.
You will sail past cliffs that are inhabited by large seabirds colonies including puffins, fulmars, great skua, razor bills, guillemots and gannets.
Passing Swona, look to the left of the island of Hoy, and you may spot the famous rock stack, the Old Man of Hoy, and also the Martello Tower. Further on, the flaming chimney marks the oil terminal on the island of Flotta.
Heading along the coastline of South Ronaldsay, look out for the abandoned gun towers and lookout posts at Hoxa Head. These huge concrete boxes stand in eerie silence as a reminder of the importance of the Orkney Islands during the second World War.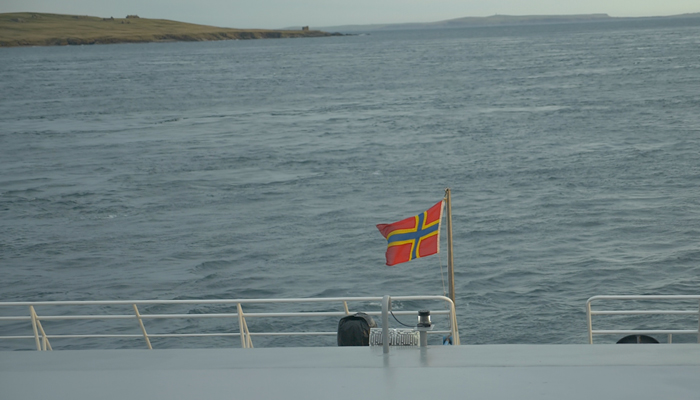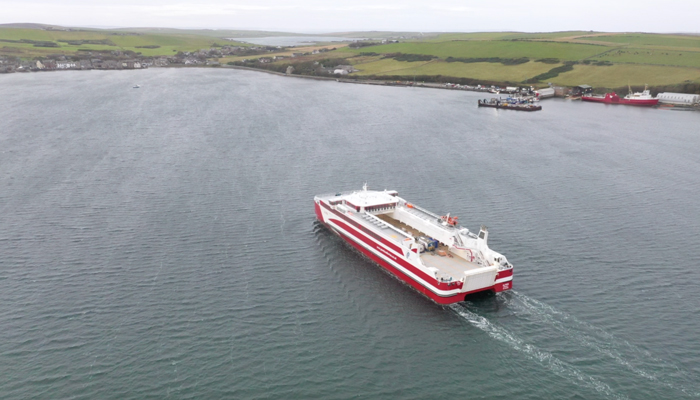 As the ship turns around Needle Point, the pretty village of St Margaret's Hope comes into view. The third largest settlement in Orkney, and South Ronaldsay's main village, St Margaret's Hope is a peaceful place to stay and a good starting point from which to start your Orkney adventure.
From the village, it is a 20-minute car journey across the famous Churchill Barriers to Mainland Orkney. On the way, be sure to stop off at the ornate Italian Chapel on Lamb Holm, which was built during World War II by Italian prisoners of war. Continuing north, the magnificent St Magnus Cathedral dominates Kirkwall. From here, the UNESCO World Heritage sites known as the Heart of Neolithic Orkney, which consist of the large chambered tomb of Maes Howe, the Standing Stones of Stenness, the Ring of Brodgar and the ancient settlement of Skara Brae, are all within easy reach.
Be sure to also make time in your schedule to explore Orkney's outer islands by ferry from the Mainland.