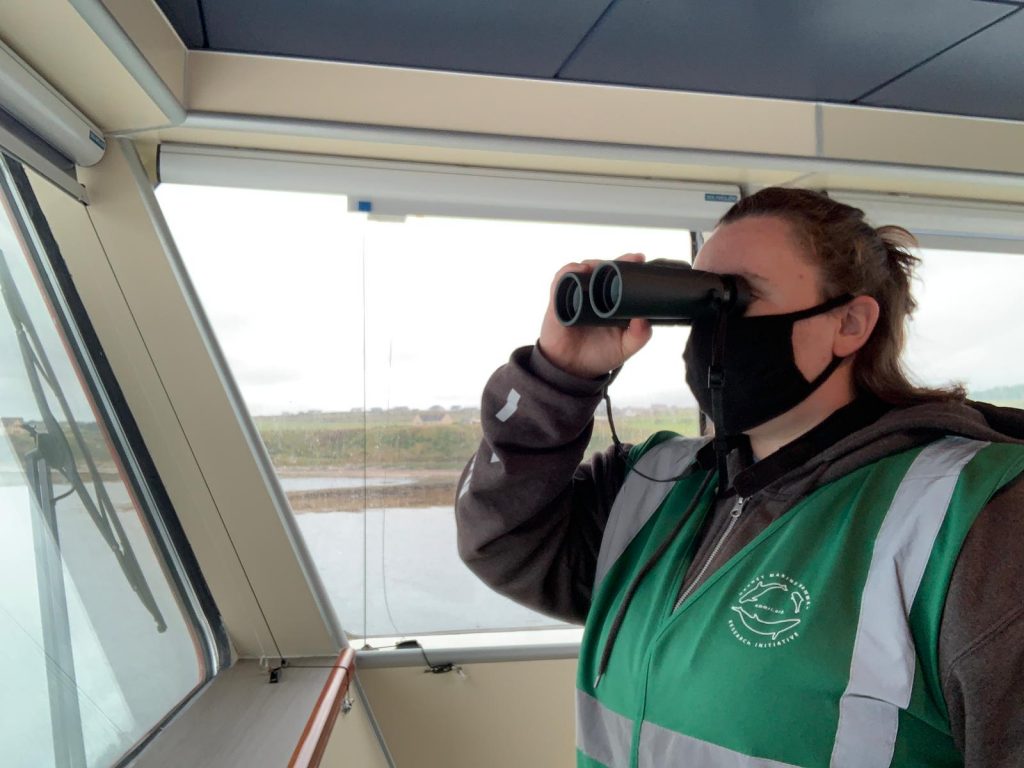 Pentland Ferries is delighted to be supporting the marine conservation charity, Orkney Marine Mammal Research Initiative (OMMRI), to record whale, dolphin and porpoise sightings in the Pentland Firth. Despite the fact that marine mammals are present year-round in Orkney waters, there is little hard detail about their population numbers and their residency patterns, so marine biology student Sophia Madden has been travelling on Pentland Ferries' MV Alfred on every crossing, four days per week, for the past four weeks to record sightings from the bridge.
Emma Neave-Webb, science and conservation officer with OMMRI, explained: "Despite the many cetacean sightings around Orkney over the years, there has been no information gathered on what specific species have been seen or their population and distribution in Orkney waters. Sophia's research is therefore hugely important to us as we work to increase our knowledge about these mammals and ensure that they are valued and protected.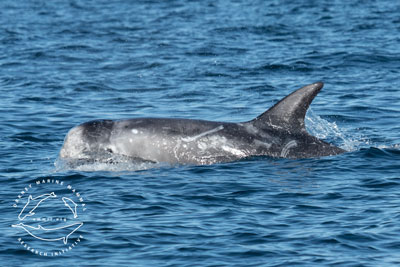 "We are indebted to Pentland Ferries for giving us this terrific opportunity to gather data, which will be included and published in the Sightings Atlas 2021 and made accessible to everyone through a data bank. Sophia has already had some excellent sightings during the surveys and it really shows the importance of collaborations like this. We hope this is the start of a long and fruitful partnership between OMMRI and Pentland Ferries."
Director of Pentland Ferries, Kathryn Scollie, said: "It has been a great pleasure to have Sophia onboard over the past month. Our passengers and crew are always fascinated by the sightings of whales, dolphins and porpoises, so we are very pleased to support OMMRI in their valuable work. We will all look forward to seeing the results of Sophia's research and through that to learning more about these wonderful creatures of the sea."
OMMRI is inviting those enjoying Orkney's coastline to help by reporting sightings to its Science and Conservation Officer at the following email address: sightings@ommri.org or by uploading details to the sightings page on the website: www.ommri.org/sightings .