Independent ferry operator, Pentland Ferries, has announced that they have won a 'Good Practice' award in the VIBES Scottish Environment Business awards 2021. The reward recognises organisations that have demonstrated significant business benefits from good environmental practice.
Accepting the award on behalf of the company, at a virtual event today (Tuesday, 19 October), director of Pentland Ferries, Kathryn Scollie, said: "We were delighted to win this award which underlines our commitment to environmental efficiencies across our entire operation.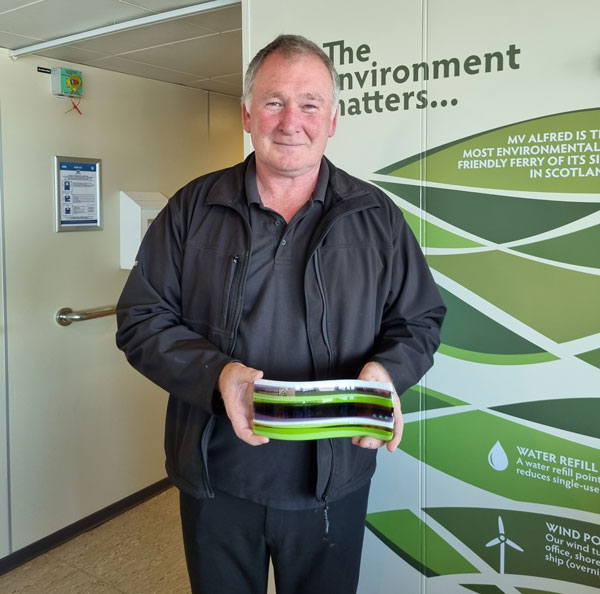 "We are proud to operate the most environmentally-friendly ferry in Scotland and also to become the first ferry operator in the UK to achieve a Green Tourism Award. The MV Alfred is 60 per cent more efficient in terms of fuel consumption and emission levels than other comparable ferries operating in Scotland. These efficiencies sit at the centre of a much wider energy-efficient drive by Pentland Ferries, which includes using low energy lighting, local food suppliers, powering the vessel overnight by wind turbine, and other waste reducing and recycling initiatives that we encourage passengers to embrace onboard ship.
"Our environmental credentials are very important to us and, as the business grows, so too will our commitment to maintaining and cultivating good environmental practice. "