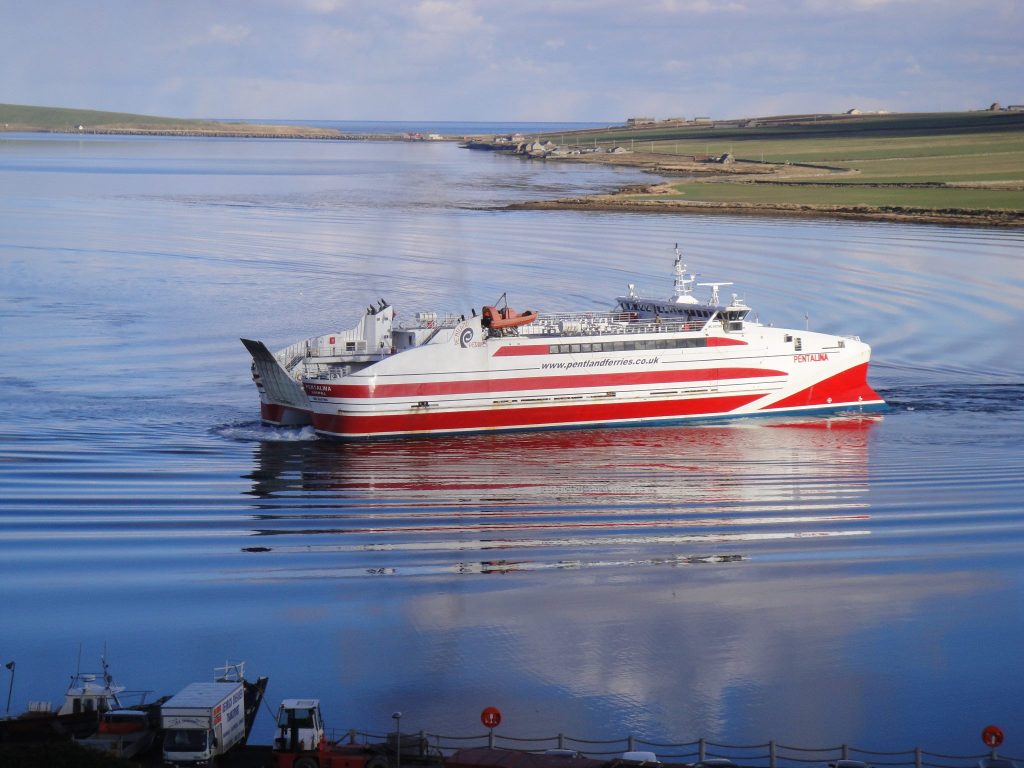 The MV Pentalina, run by Pentland Ferries, will return to service on the Pentland Firth route on Wednesday 26 April.
There will be no disruption to the St Margaret's Hope to Gills Bay service. MV Alfred will clear the linkspan after discharging in St Margaret's Hope at 1030 and MV Pentalina will be ready to take up the service for the scheduled departure to Gills Bay at 1130. The MV Alfred will then leave for Ullapool to begin berthing trials for CalMac Ferries.
Managing Director of Pentland Ferries, Helen Inkster, said: "We are very pleased to confirm that the MV Pentalina is ready for service, which allows the MV Alfred to make her way to the West Coast. We would like to thank all of our staff, crew and everyone who has been involved in successfully preparing the MV Pentalina for this next stage in her service.
"We are also pleased to remind passengers that sailings on the Pentland Firth route will increase from three to four next week (Thursday 4 May), when we introduce our new summer timetable."